My Monday Morning Success Routine: Prioritizing Rest and Connection
Mar 23, 2023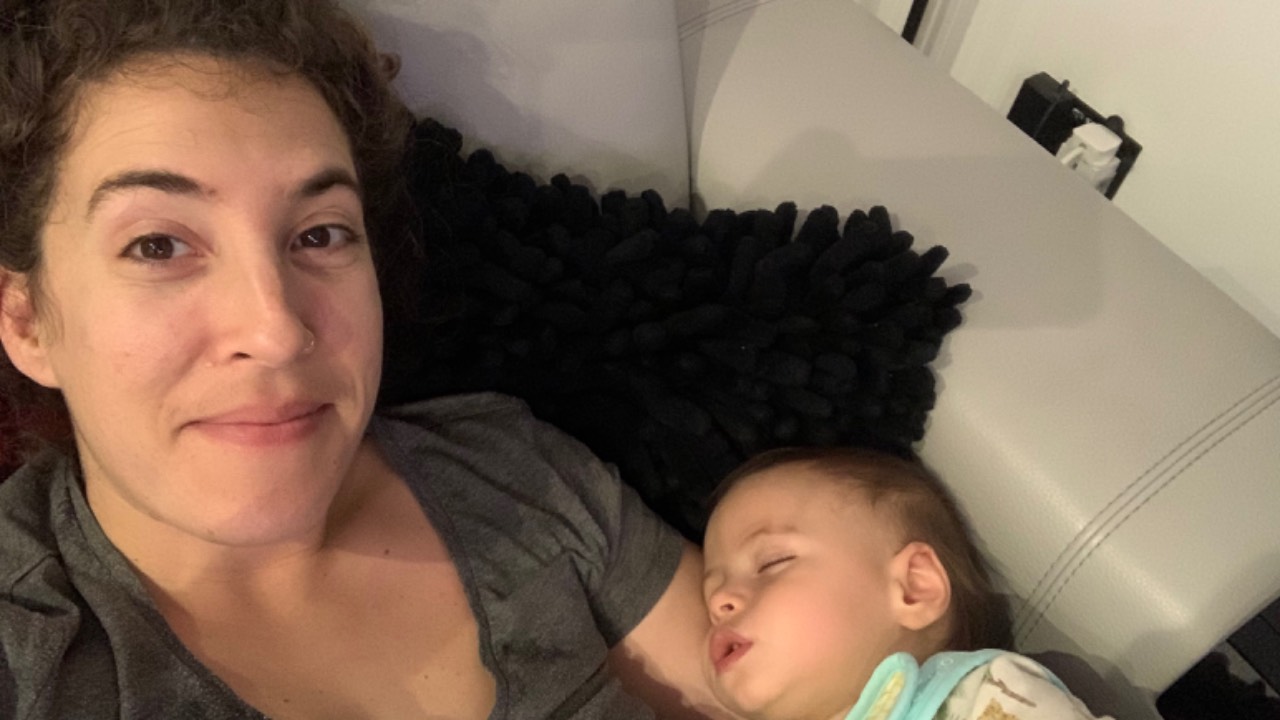 Are you tired of hearing about the same old productivity routines that involve waking up at the crack of dawn and working yourself to the bone? Well, get ready to be shocked because my Monday morning success routine is anything but conventional.
First things first, I wake up and immediately hit snooze.
That's right, I give myself permission to lay in bed with my own thoughts and sometimes even fall back into a deep sleep with weird dreams. If my husband doesn't have a commitment, I talk him into getting back into bed for a cuddle when he brings me my morning Chai.
My mornings start with lots of natural smiles and genuine appreciation for my life.
Some days, I listen to a meditation in bed before getting up and take my mind on a magical adventure and visualization. Then, I drink a big cup of water, brush my teeth, wash up, and get ready for the day. I make and eat breakfast, currently loving bagels and always having fruit, right now it's kiwi.
After finishing breakfast, I get back into bed, watch some dog reels, sometimes read, check on my clients, write something in my notes for posting, check emails, and delete/archive/unsubscribe. If I feel like it, I do some yoga or go for a walk while listening to my latest favorite playlist, currently 90s RnB throwbacks.
Before I know it, it's already 11am-12pm, and I'm feeling refreshed and ready to tackle the day. But, here's the thing, my routine has plenty of flexibility. I prioritize rest before work, time with myself before time with others, and my relationship and connection with loved ones.
Now, I know what you're thinking, "But, how can this routine possibly lead to success?" Well, let me tell you, taking care of myself as a priority actually creates success.
Here are some important things to notice that you can implement immediately:
1. Rest comes before work, not the other way around.
2. Prioritize time with yourself before spending time with others.
3. Focus on building strong relationships and connections.
4. Allow for flexibility in your routine.
5. Don't be afraid to go against the advice of productivity gurus.
Before you start following someone else's advice on how to manage your time, take a moment to consider the results they have achieved in their own life and business. It's important to make sure that you truly want what they have.
For me, prioritizing myself in my morning routine and beyond has led to some amazing results:
- I have a positive self-image and love myself.
- I feel present and calm in my daily life.
- My relationship with my partner is strong and loving.
- I have a closer relationship with my family.
- I have more patience with my baby and we have so much fun playing together and cuddling
- My work is purposeful
- I have the best clients all over the world
- My business is multi-six figures
- I have a healthy body and love it.
- I have amazing friends all over the world.
These results are not in spite of my self-care routine, but because of it. And the same is possible for you.
By unlearning outdated time management rules and connecting with your own natural rhythm, you can achieve more in both your personal and professional life.
Become a Time Hacker and learn how to create a morning routine that you love.
WANT MORE TIME?

But don't want to get up an hour earlier?
WANT TO REACH YOUR GOALS FASTER? Minus the hustle, the pushing and mean self talk?
WANT TO MAKE MORE MONEY with MORE JOY and PLEASURE?
SUBSCRIBE TO MY PODCAST NOW!
For MORE on how to get better RESTED & better PAID 💸

While becoming TIME RICH follow me on my INSTAGRAM and join me and thousands of other women inside my STOP Wasting Time Community by subscribing below.

See you on the inside ...
We hate SPAM. We will never sell your information, for any reason.